Free delivery over £40
30 years experience
Wide Product Range
Exceptional Technical Ability
No Hard Sell
Full Servicing Facilities
Nationwide Service
LATEST NEWS
Withdrawal of Support - Older Maxon, Kenwood, Kirisun and Motorola Products. 8/12/2021
We will withdraw support for a number of older radios as of 1st January 2022. Considering Maxon closed in 2016, and there is little support from the other manufacturers for products over 7 years we have done well to support the majority of their products but the time has come to cease support for all these older radios - some being over 35 years old! We continue to fully support newer radios and carry spares and batteries for most popular models. Products where support is withdrawn.

New from Motorola - the CLR series. 22/6/2021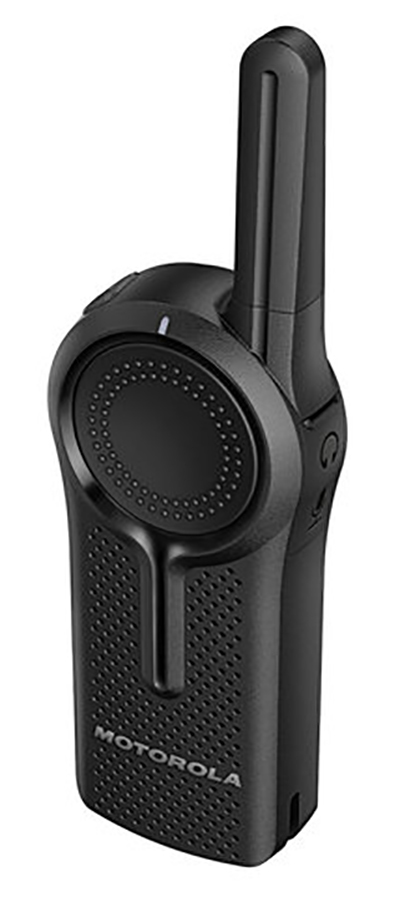 With the withdrawal of the CLP446 radios, Motorola have launched the new CLR series of radios with a unique "Oversized PTT" radio for easy on-site communications with both a PMR446 and a 1W Licensed version in a palm sized radio with built in speaker and simple operation. These radios are both Analogue, and are ideal for workers who need to communicate without rummaging for their radio as the large PTT makes it easy to talk. The Licensed version is only 1W transmit power, but this makes battery life last all day, and the radio is easily compatible with Repeaters. Read More.

Icom Delivery Issues
.
22
/4/2021
Icom have advised us that there are supply issues with some radio products.
Due to a fire at a factory manufacturing some IC's required for the Icom models IC-F29SR2 and IC-F1000 and IC-F2000 series there are significant delays and shortages.
Icom will be re-introducing some older models which are unaffected by these chip shortages and we (Red Radio) can recommend suitable and fully compatible alternatives in the meantime, including the PT400 PMR446 radio and the PT500 Licensed radio. For a full statement from Icom click Read More.
Hytera Product Cancellations.
15
/3/2021
Hytera have announced the discontinuation of the following products: TC320 (PMR446 radio), TC610, TC620 and the TC700P (Licensed Analogue Radios). Most stock is now exhausted and Hytera (HYT) are not planning any Analogue replacements for these models and have a recommended list of upgraded replacements as listed in the additional information.
As an alternative to the Power446 and TC320 we can recommend the PT400 PMR446 radio and for the TC610 and TC620 we can recommend the PT500 Licensed radio. Read More.


Covid 19 Update.
22
/3/2021
Red Radio are operating as normal, with strict policies in place for social distancing both in the workplace and when visiting site and additional policies for equipment cleanliness. Read More.

With the current Covid19 pandemic affecting all businesses and people, one thing is certain is that we need to remain safe and maintain social distancing whenever possible.

This falls into a duty of care for business , factories, warehouses, schools and office environments and any establishment where staff need to cooperate with others, and now without the risk of close physical contact. Two-Way radios are an ideal tool to help maintain constant communication between workers whilst restricting physical contact. Social distancing can be maintained as well as allowing fewer staff to operate safely in a restricted workplace.


Red Radio - New Catalogue out now.
4/3/2021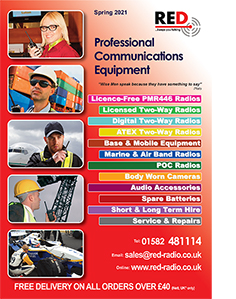 Red Radio, Luton based professional two-way radio experts, are pleased to launch our latest latest 32 page catalogue of products and information which includes details for all the latest innovations and products available, including new POC radios and Body Worn Cameras. You can download your copy by clicking here , or email sales@red-radio.co.uk and we will happily send you one by post. Red Radio sells and services two way radios in London and the Home Counties as well as offering nationwide and fast delivery of all products available in our catalogue.


DR5100 Man-Down Radios for Schools .
1
/3/2021

The Digital DR5100 two way radio is proving an ideal tool for schools as they come back to full operation. With a Panic Button, Safety Alarms and provision for "All School" calling as well as groups such as LSA/ICT/FAC etc teams Read More.


Red Radio - Motorola Empowered.

10

/10/2020



We are pleased to announce that we are now an officially Motorola Empowered Partner for two way radio products.

Being authorised and approved as a Partner Empower Reseller gives us access to the latest developments and products from Motorola and strong support and assistance for us and our clients; expanding our portfolio of products and ensuring technical excellence throughout.

So, if you want to procure Motorola radios from an empowered and legitimate supplier - Come to Red Radio.